Cinco de Mayo
Cinco de Mayo Meaning
Cinco de Mayo literally means the 5th of May.  This was an important day in Mexico's history and that is why this day is celebrated.  Remember, Cinco de Mayo is NOT Mexico's Independence Day.  This day was the day when the small Mexican army was able to make the larger French army retreat.  This holiday is a true celebration of the underdog!
 Learning Resources
We have collected some resources here at My Bilingual Life to help you learn more about the 5th of May Celebration.
First, we have some Listening Comprehension Activities in both English and Spanish.
English Comprehension Resources
Spanish Comprehension Resources
Here are some links to some 5 de Mayo Vocabulary videos also in English and Spanish.
Fun Facts about May 5th
Coming soon!  We will be publishing fun facts about this holiday throughout the week.  Be sure to check back and not miss any of them!
More Resources
Here are a few more resources about 5 de Mayo and other important events in Mexico's history.
This link contains some more information and link to another video about the holiday.
Himno Nacional
Timeline of Mexico's History
---
More About My Bilingual Life
Here at My Bilingual Life, we want to help you (or your students) become bilingual.  You are in the right place if you are studying Spanish or English for yourself, you are a homeschool family looking for bilingual resources, or a classroom teacher in a dual language, immersion, or bilingual school.  We have teacher resources available here.
These listening comprehension activities are perfect if you are studying a language by yourself.  Therefore, they are simple for beginning students and provide comprehensible input.  You can also practice reading fluency with the video transcript.  We have suggestions on how you can best use these videos in both English and Spanish.  Also included are activities to increase your vocabulary and comprehension.
We have many resources available on Teachers Pay Teachers.  Be sure to check them out.  For example, we have a series of biographies for Black History Month and Hispanic Heritage Month.  We also have animal reading comprehension passages and a variety of vocabulary learning activities.  There are also activities available for grammar and word walls.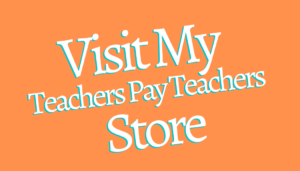 As always, if we can help in any way, feel free to contact us by leaving a comment below or on our YouTube channel.  If there is a particular subject or topic you would like to see, please let us know and we will add it to our content creation list.